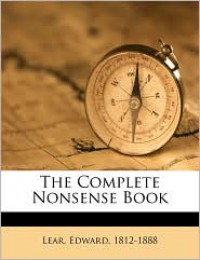 I love the poem where he introduces himself! From memory:
How pleasant to know Mr Lear!
Who has written such masses of stuff
Some think him ill-tempered and queer
But a few find him pleasant enough.

He sits in a beautiful parlour
With hundreds of books on the wall
He drinks quite a lot of Marsala
But never gets tipsy at all.

He has many friends, laymen and clerical
Old Foss is the name of his cat
His body is perfectly spherical
He weareth a runcible hat.

He reads, but he cannot speak, Spanish
He cannot abide ginger beer
Ere the years of his pilgrimage vanish
How pleasant to know Mr Lear!